A new study has found an effective way to cryopreserve – preservation by cooling to very low temperature – and subsequently transplant ovaries of the multicolored Asian ladybird beetle,
Harmonia axyridis
.
In mammals (including humans), long-term cryopreservation of fertilized eggs, sperm, ovaries is possible. However, in insects, cryopreservation of fertilized eggs has not been successful, and cryopreservation of sperm and ovaries has been put to practical use only in silkworms.
The study, published in the
Journal of Insect Biotechnology and Sericology
in July 2018, is the first to report a successful ovary cryopreservation method in a small non-model insect, or an insect that has not previously been widely studied in this manner. It shows that female ladybird beetles that received transplants of previously frozen ovaries gave viable offspring. The investigators highlight that transplantation of cryopreserved ovaries is a viable alternative to all the complications that are associated with maintenance of insect colonies in the laboratory.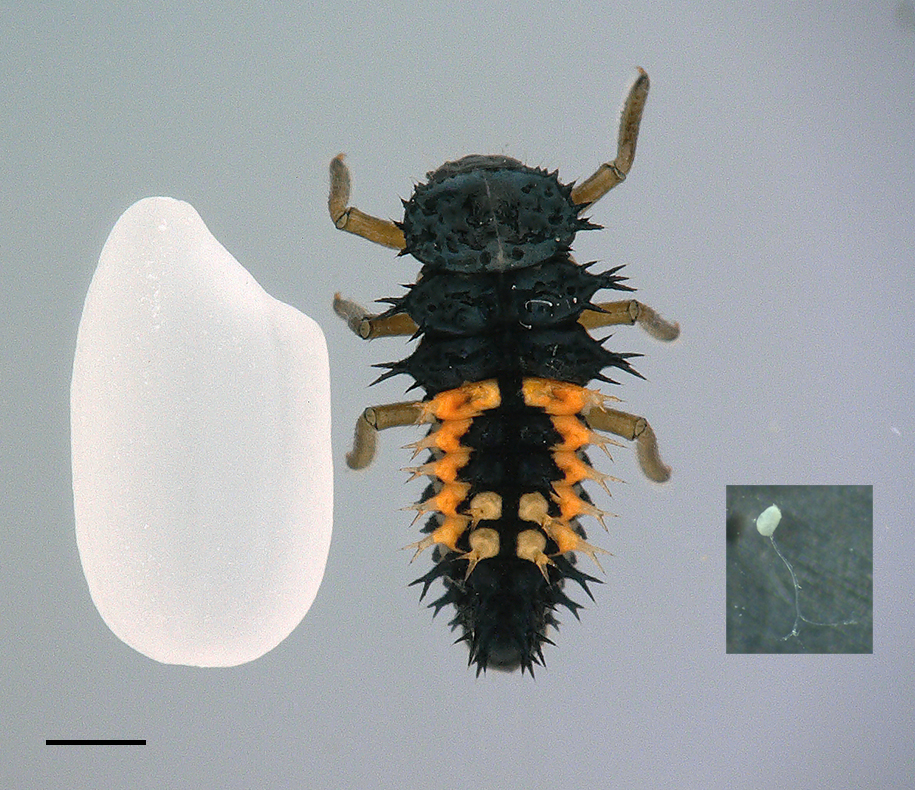 A 4th instar larvae (center) and an ovary (right) of the multicolored Asian ladybird beetle,
Harmonia axyridis
. The size of a larva is comparable to that of a grain of rice (left). (Scale = 1mm.)