RESEARCH: Evolution of development in land plants
Land plants include morophologically diversified groups. To explore the evoution of development in land plants, we established a fern Ceratopteris richardii and a moss Physcomitrella patens as models to be able to analyze their gene functions in development with gene manipulation techniques.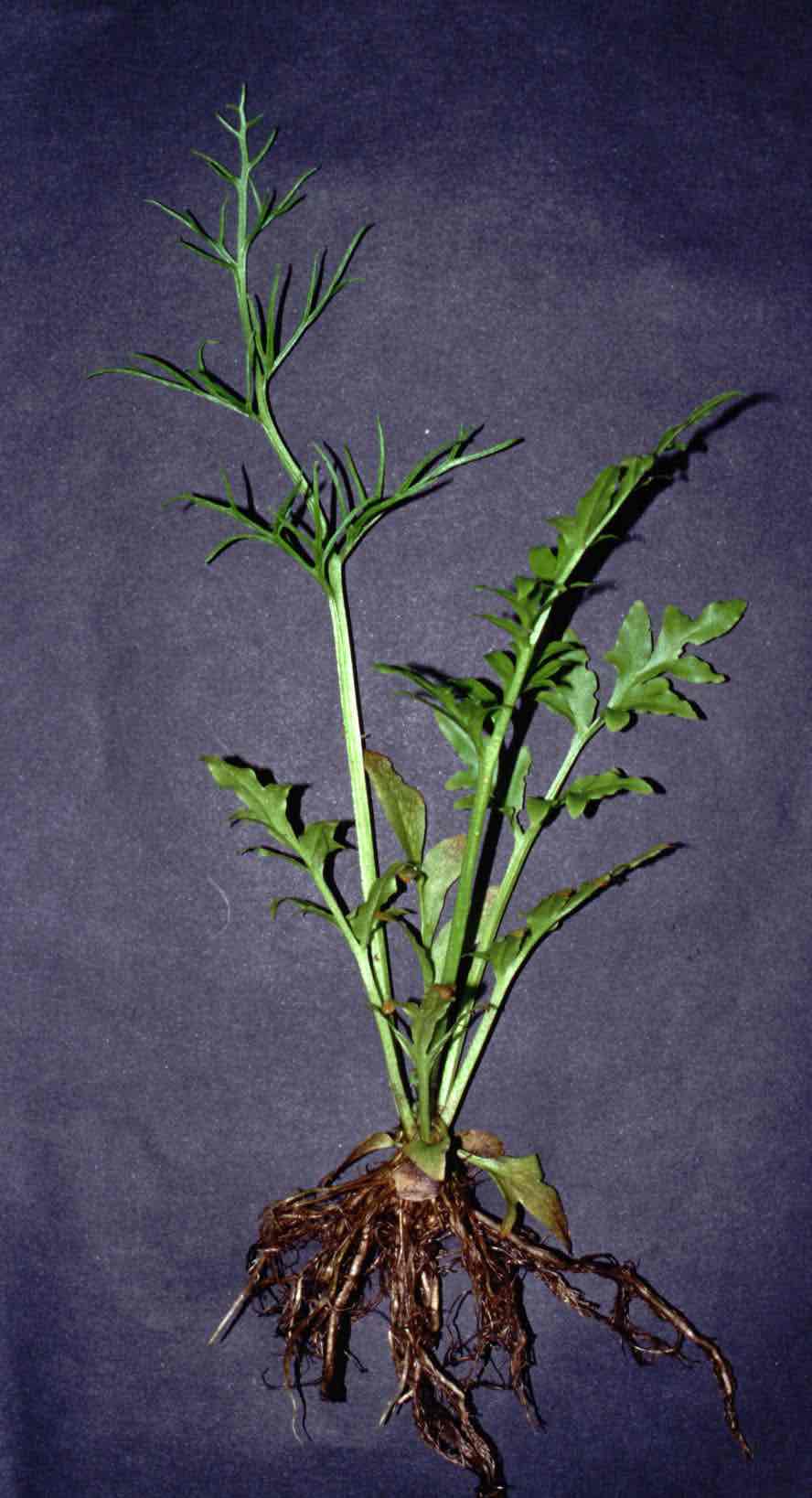 Ceratopteris richardii
Rutherford, G., Tanurdzic, M., Hasebe, M., and Banks, J.A. 2004. A systemic gene silencing method suitable for high throughput, reverse genetic analyses of gene function in fern gametophytes. BMC Plant Biology 4: 6.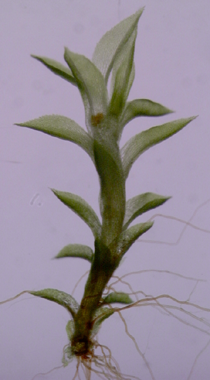 Physcomitrella patens
Nishiyama, T., Hiwatashi, Y., Sakakibara, K., Kato, M. and Hasebe, M. 2000. Tagged mutagenesis and gene-trap in the moss, Physcomitrella patens by shuttle mutagenesis. DNA Res. 7: 1-9.
Hiwatashi, Y., Nishiyama, T., Fujita, T. and Hasebe, M. 2001. Establishment of gene-trap and enhancer-trap systems in the moss Physcomitrella patens. Plant J. 28: 105-116