RESEARCH: Evolution of development in land plants (1) Evolution of developmetal genes in land plants I
To investigate the evolution of development in land plants, genome informaiton is indispensable, but non-flowering plant genomes were not sequenced before 2008. At first, we focused on the genome of the moss Phycomitrella patens, which was expected to be the landmark of basal land plants. We established three full-length cDNA libraries from different tissues and 85,000 ESTs were obtained (Nishiyama et al. 2003 Proc. Natl. Acad. Sci. USA 100: 8007). In addition to the ESTs, eight core Physcomitrella patens genome consortium members (R. Quatrano and B. Mishler in the US, D. Cove and A. Cumming in the UK, R. Reski and S. Rensing in Germany, and T. Nishiyama and myself in Japan) collaborated in applying to a community program of the Joint Genome Institute (JGI), US Department of Energy, in 2005 and were awarded funding for a whole genome shotgun sequencing of P. patens in 2006. To facilitate gene annotation, we established an additional 100,000 ESTs from two new full-length cDNA libraries. Together with these data, the first version of genome assembling and gene annotation was published (Rensing et al. 2008 Science 319: 64-69). We are working to establish a genetic map of P. patens genome using segregation lines of Gransden2005 and Villersexel lines established by Prof. Dr. Ralf Reski's group in Freiburg Univ. with establising a new informatics method by Dr. Masahiro Kasahara's group.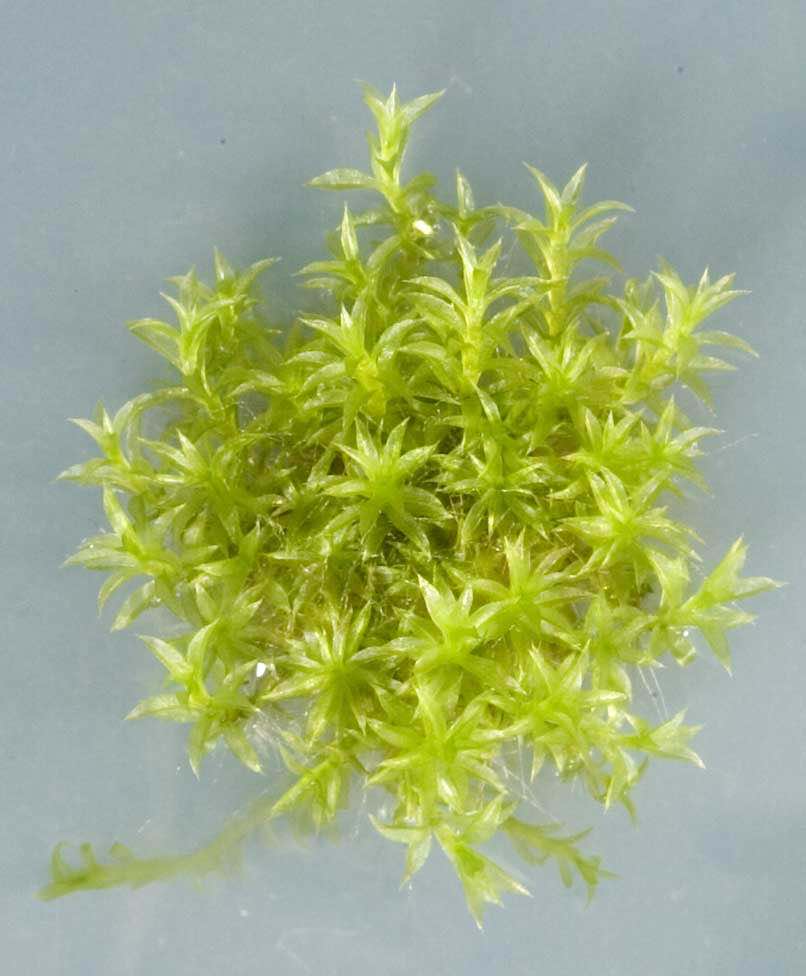 The moss Physcomitrella patens.
Secondly, we targeted the most basal lineage of extant vascular plants, the lycopod Selaginella moellendorffii. Prof. Jo Ann Banks of Purdue University is a principal investigator (PI) of the S. moellendorffii genome project at the JGI, and I joined that consortium as one of five steering committee members. Members in my laboratory mainly analyzed the phylogenetic relationships between homologues of 826 A. thaliana genes that function in development, and identified putative orthologues. We showed that S. moellendorffii and P. patens retain 88% and 86% of putative orthologues, respectively, including those involved in development specific in flowering plants. All of the land plants shared 81% of putative orthologues. However, we also found putative orthologues specific to both flowering and vascular plants. Furthermore, lineage-specific expansions and contractions, especially in cytoskeleton-, epigenetic gene regulation-, light signaling-, and phytohormone-related gene families were conspicuous. These data suggest that divergence in the number of putative orthologues amongst various land plant lineages contributed to the divergence of development in land plants (Banks et al. 2011 Science 332: 960-963).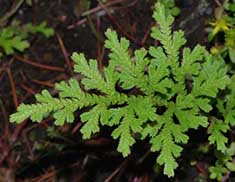 The lycopod Selaginella moellendorffii.
As well as the genome comparisons, we worked functional characterization of some angiosperm developmental genes in non-seed plants including the fern Ceratopteris richardii and the moss Physcomitrella patens to infer the evolution of development. We infer that gene regulatory networks regulating multicellular complex meristem in angiosperms evolved in the seed plant lineage after the divergence from non-seed plants with simplex meristem based on the functional characterization of the following genes: class 1 KNOX (Sano et al. 2005 Evol. Dev. 7: 69; Sakakibara et al. 2008 Evol. Dev. 10: 555), AP2-BABYBOOM-PLETHORA (APB) (Aoyama et al. 2012 Development139: 3120-3129), HD-Zip (Sakakibara et al. 2003 Development 130: 4835), WOX (Sakakibara et al. 2014 Development141: 1660-1670), and polycomb genes (Okano et al. 2009 Proc. Natl. Acad. Sci. USA 106: 16321).
We also analaysed evolution of phytohormone signaling networks on polar auxin transport (Fujita et al. 2008 Evol. Dev. 10: 176), gibberellic acid (GA) synthesis (Hayashi et al. 2010 Plant Phys. 153: 1085), and GA signal transduction (Hirano et al. 2007 Plant Cell 19: 3058; Aya et al. 2011 Nature Commun.2: 544). These studies suggested that phtohormone regulatory networks evolved step-by-step during the land plant evolution with establishing new developmental roles.